Hauska täysillä kauko-ohjattavilla kaivinkoneen ominaisuuksilla varustettu radio-ohjattava lelu. Voit siis ohjata kaivinkonetta kuten tavallista radio-ohjattavaa autoa ja lisäksi kontrolloida tämän kauhaa. Kaiken kukkuraksi laite on varustettu hauskoilla äänisignaaleilla.

Kaivinkonetta on mahdollista tietenkin ohjailla eteen, taakse, oikealle ja vasemmalle. Lisäksi kaivinkoneen kauha on täysin hallittavissa ja käänneltävissä.

Kaivinkone on heti ajovalmis versio, eli et tarvitse leikin aloittamiseen muuta mukana toimitetun lisäksi kuin kauko-ohjaimen paristot.

Tuotteeseen liittyvä esittelyvideo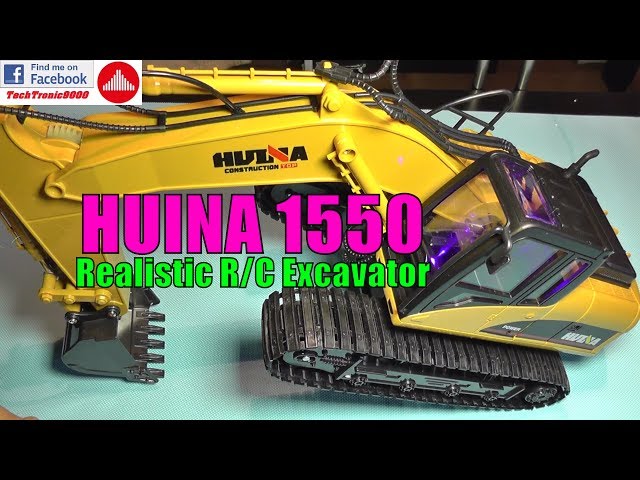 Tekniset tiedot

Mittasuhde: 1:14
Mitat: 570 x 470 mm (pituus / korkeus, mitat maksimimittoja, riippuen kauhan asennosta)
Paino: n. 2kg
Materiaali: metalli ja ABS-muovi
Kanavien lukumäärä: 15
Liikkumisohjeet: eteen, taaksepäin, vasemmalle, oikealle, tornin kiertämiseen, varren ja kauhan ohjaus
Lähettimen toimintataajuus: 27MHz,
Akku: 7,2 V 400mAH NiMh
Toiminta-aika: noin 20 minuuttia
Latausaika: 120 minuuttia
Kauko-ohjauksen kantama: jopa 100 m
Kauko-ohjain tarvitsee 2 AA-paristoa, ostettava erikseen

Pakkauksen sisältö

15 CH kaivuri
2.4 GHz lähetin
NiMh-akku 6V 400mAh
USB-latauskaapeli
Käyttöohje

Testit ja vertailut
No
Reviews
Write Your Own Review
Product Questions
No questions yet. Be the first to ask the question!