Radio-ohjattava Huina 15986 RC-lumiaura-auto on ohjaltavissa kauko-ohjaimella eteen, taakse, oikealle sekä vasemmalle. Lisäksi auton lumiaura on mahdollista nostaa ylöt tai alas kaukosäätimestä.

Autenttisen kokemuksen kruunaavat aura-auton toimivat LED-valot sekä aidoista työmaakoneista tutu ääniefektit.

Tuotteeseen liittyvä esittelyvideo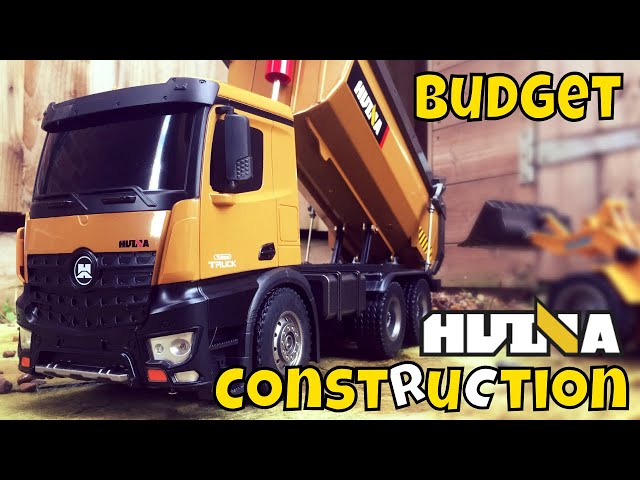 Tekniset tiedot

Mittasuhde: 1:18
Mitat: 37 x 15 x 114 cm (pituus / leveys / korkeus)
Paino: noin 1,6 kg
Kauko-ohjattavat valo-, ja ääniefektit
Materiaali: metalli ja ABS-muovi
Kanavien määrä: 5
Liikkumisohjeet: eteenpäin, taaksepäin, vasempaan ja oikealle, auran nosto sekä lasku
Lähettimen toimintataajuus: 2,4 GHz
Akku: 4,8 V 400 mAh NiMh
Leikkiaika yhdellä latauksella 15-20 minuuttia
Latausaika: 4 h

Pakkauksen sisältö

1:18 RC-lumiaura-auto
2.4GHz Kauko-ohjain
NiMh-akku 4,8 V 400mAh
USB-latauskaapeli akulle
Käyttöohje

Testit ja vertailut
No
EAN
No
Reviews
Write Your Own Review
Product Questions
No questions yet. Be the first to ask the question!