Valmiiksi koottu työmaanosturi on mitoiltaan kunnioitettavat 125 x 94 x 35 cm. Nosturin avulla nostat rakennustarvikkeet siis turvallisesti kaikkein korkeimmankin palikkataloprojektin harjakorkeuteen saakka.

Nosturin työmaakuntoon saattamiseen tarvitaan jonkin verran kokoamista ja kärsivällisyyttä, joten suosittelemme tähän aikuisen apua.

Nosturin ohjain tarvitsee toimiakseen 2 kpl AA-paristoja (ostettava erikseen). Itse nosturi toimii ladattavan 7,2 V / 400 mAh akun voimalla.

Tuotteeseen liittyvä esittelyvideo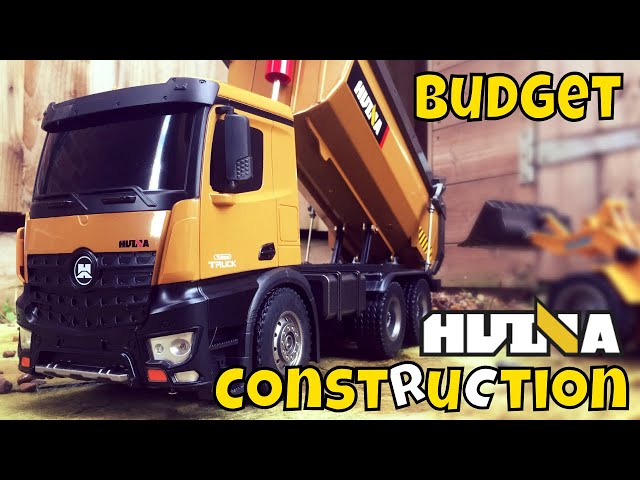 Tekniset tiedot

Mittasuhde: 1:14
Mitat: 125 x 94 x 35 cm
Paino: noin 3,7 kg
Kauko-ohjattavat valo-, ja ääniefektit
Materiaali: metalli ja ABS-muovi
Kanavien määrä: 4
Torin kääntäminen, vinssin nosto ja lasku
Lähettimen toimintataajuus: 2,4 GHz
Akku: 7,2 V 400 mAh NiMh
Leikkiaika yhdellä latauksella jopa 25 minuuttia
Latausaika: 4 h

Pakkauksen sisältö

1:14 RC-työmaanosturi
2.4GHz Kauko-ohjain
NiMh-akku 7,2 V 400mAh
USB-latauskaapeli akulle
Käyttöohje

Testit ja vertailut
No
EAN
No
Reviews
Write Your Own Review
Product Questions
No questions yet. Be the first to ask the question!