The rollercoaster lift works with one C-size battery (sold separately). Game dimensitons 48 x 41 x 45 cm when assembled. The total track length is approximately 10 meters.

Tuotteeseen liittyvä esittelyvideo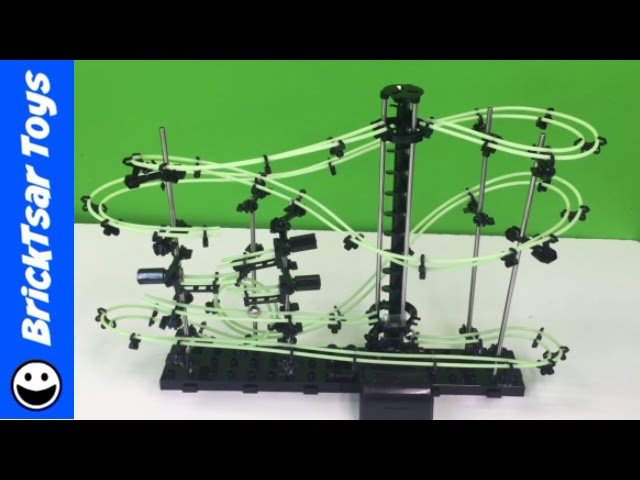 Tekniset tiedot

Radan pituus yhteensä: 10 m
Rataosat valmistettu fosforoidusta materiaalista, joten tämäloistaa pimeässä
Radan koko valmiiksi koottuna: 48 x 41 x 45 cm
Muka toimitetaan neljä teräskuulaa
Rakennusaika: Noin 4-6 tuntia
Toimii yhdellä C-paristolla, ostettava erikseen

Pakkauksen sisältö
No
Testit ja vertailut
No
EAN
No
Reviews
Write Your Own Review
Product Questions
No questions yet. Be the first to ask the question!