Nelipyörävetoinen, toimivilla ajovaloilla varustettu kuorma-auto on pituudeltaan 34 cm ja se toimitetaan heti ajovalmiina pakettina. Myös rattimallinen kauko-ohjain, Ladattava 500 mAh akku, sekä USB-latauskaapeli kuuluvat hintaan. Tarvitset siis lisäksi vain 2 AA paristoa kauko-ohjaimeen ja olet valmis aloittamaan seuraavan autoseikkailun maastossa!

Auton akku voidaan ladata mistä tahansa USB-liitännästä tai millä tahansa USB-laturilla. Auton ajoaika yhdellä latauksella on noin 30 minuuttia ja akun täyteen lataamiseen kuluu noin 120 minuutta.

Tuotteeseen liittyvä esittelyvideo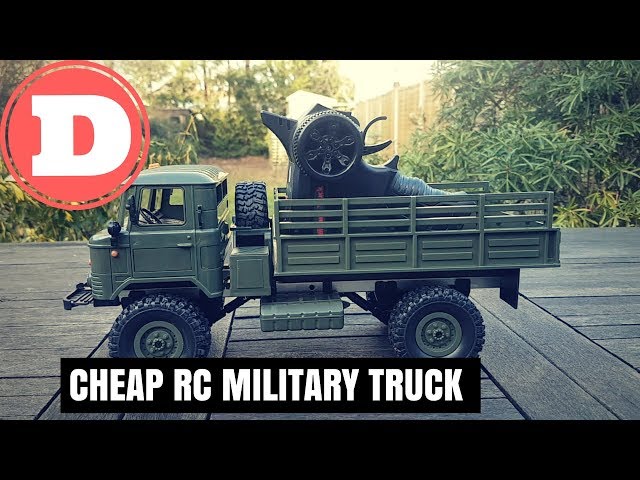 | | |
| --- | --- |
| Tekniset tiedot | No |
| Pakkauksen sisältö | No |
| Testit ja vertailut | No |
Reviews
Write Your Own Review
Product Questions
No questions yet. Be the first to ask the question!