Mittakaavassa 1:16 toteutettu RC-auto on tyylikäs lisä sotilashistoriasta kiinnostuneile keräilöille.

Aidoilla kumipyörillä ja metallirungolla varustettu auto on nelivetoinen, joten se kulkee mainiosti haastavassakin maastossa. Erillispyöräjousitus puolestaan takaa että pitoa löytyy kuoppienkin keskellä.

Paljon tarkkoja yksityiskohtia sisältävää autoa ohjaillaan mukana toimitetulla kaukosäätimella. Hienona yksityiskohtana mainittakoon myös, että autossa on toimivat, kirkkaat LED-ajovalot hämärän aikaan ajelemista varten.

Auton mitat ovat 34,5 x 13,5 x 15,5 cm ja se toimitetaan heti ajovalmiina pakettina. Myös rattimallinen kauko-ohjain, Ladattava 500 mAh akku, sekä USB-latauskaapeli kuuluvat hintaan. Tarvitset siis lisäksi vain 2 AA paristoa kauko-ohjaimeen ja olet valmis aloittamaan seuraavan autoseikkailun maastossa!

Auton akku voidaan ladata mistä tahansa USB-liitännästä tai millä tahansa USB-laturilla. Auton ajoaika yhdellä latauksella on noin 30 minuuttia ja akun täyteen lataamiseen kuluu noin 120 minuutta.

Tuotteeseen liittyvä esittelyvideo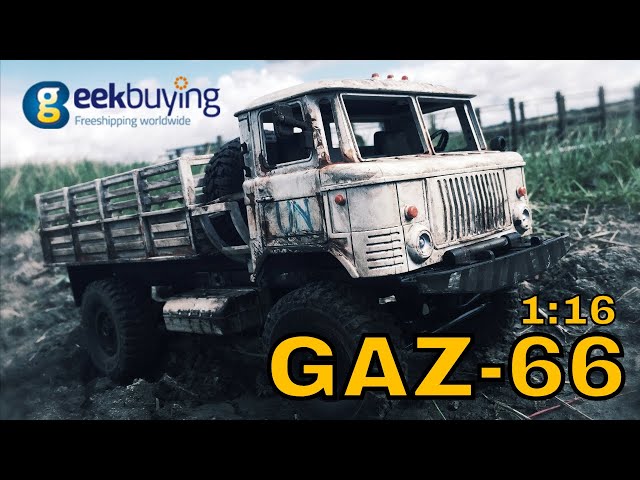 | | |
| --- | --- |
| Tekniset tiedot | No |
| Pakkauksen sisältö | No |
| Testit ja vertailut | No |
| EAN | No |
Reviews
Write Your Own Review
Product Questions
No questions yet. Be the first to ask the question!